Brown Mountain Lights
Be one of the fortunate few to experience this centuries-old phenomenon that has intrigued residents and visitors and continues to confound scientific explanation. Described as a glowing ball of fire or a bursting skyrocket and sometimes as a pale almost white light. At times they seem to drift slowly, fading and brightening and at other times they seem to whirl like pinwheels, then dart rapidly away. Visible on clear nights from vantage points along N.C. 181 and from Wisemans View in the Lineville Gorge Wilderness area. From Morganton, travel 14 miles north on Highway 181 and the Brown Mountain Overlook will be located on the right hand side.
Come by the visitors center at 110 E Meeting Street in Morganton to get your viewers guide!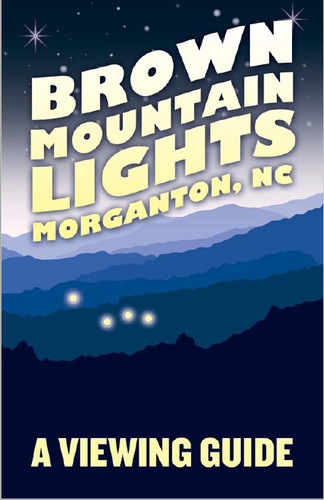 ---