Historic Burke County Courthouse
Stepping into Burke County's Historical courthouse is like stepping back in time. Originally constructed in 1837 it became the center of commerce and law of Morganton and much of western North Carolina. The state supreme court held trials here every August from 1847 to 1862 for the western part of the state. To this day it is one of only three places the State Supreme Court is allowed to hear cases (Raleigh and Edenton). In 1865 Stonewall Jackson Major General Stoneman occupied the courthouse and burned most of the records, saving the building because he admired the architecture. It continued to serve as the county courthouse through 1976 until the new courthouse in Morganton was completed. An effort to preserve the historic courthouse started in 1978, just two years later, and in 1984 it opened back up to the public as a museum and testament to the history of law in Morganton. Visitors can see a statue of Senator Sam Ervin as well as his desk in the museum as permanent remembrances of one of our most notable townspeople as well as many Revolutionary War pieces. The courthouse is the oldest in Western North Carolina and is listed on the National Register of Historic Places.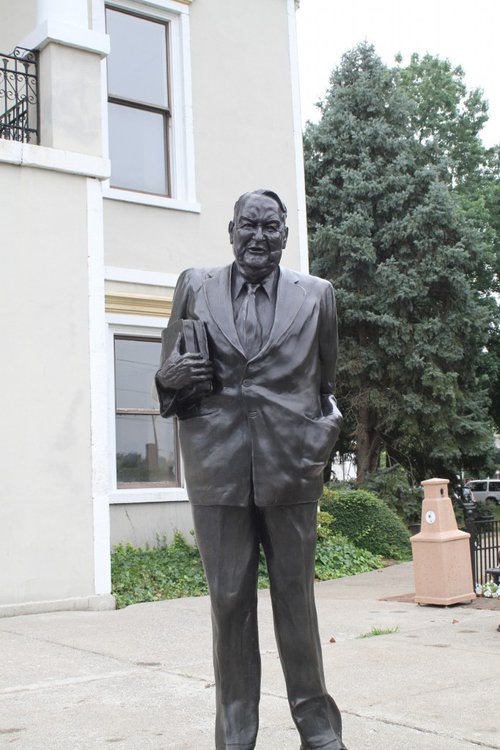 Statue of Senator Sam Ervin who was the chairman of the Watergate Committee.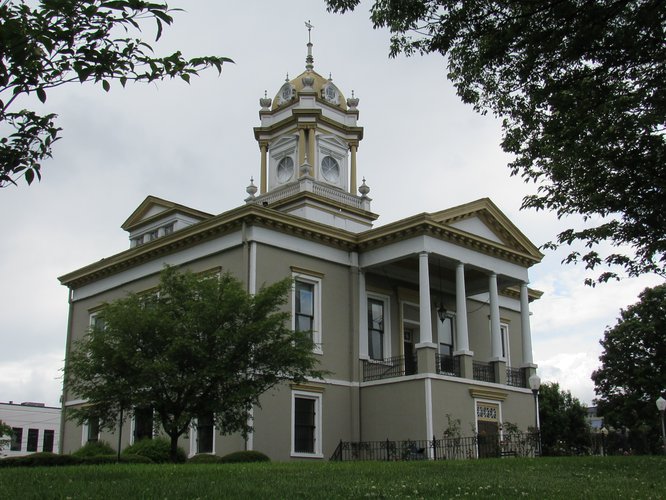 ---