Thermal Valley Hang Gliding
Hang Gliding allows you to see the world from the point of view of a free-flying bird. Schedule your tandem hang gliding flight with them today!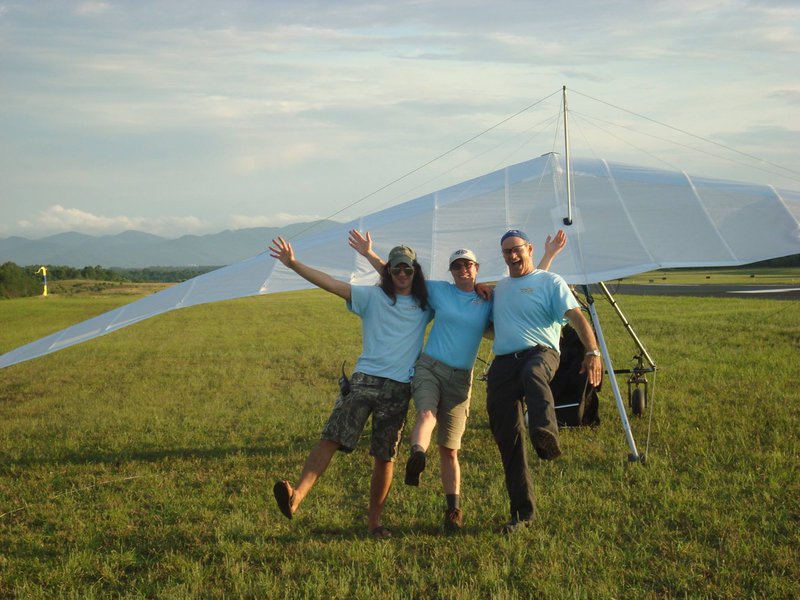 A family owned and operated business whose mission is to facilitate people to feel the exhilarating effects of free flying through our discovery tandem hang gliding flights. Start out with ground school training and paperwork then they will help you in your harness. After a final safety check, the tug pilot takes off and up you and your instructor go in the wild blue yonder! When you reach your target altitude, the glider releases the tow line and begins free flight. Ask your instructor to demostrate advanced maneuvers if you like wilder rides. Thermal Valley's 1500 foot flight lasts 8 to 12 minutes and each 500 foot increase will add up to five minutes depending on the atmospheric conditions.
We also offer solo instruction if you want to pursue advanced hang gliding training. There are multiple mountain launch sites in and around Lenoir and Morganton.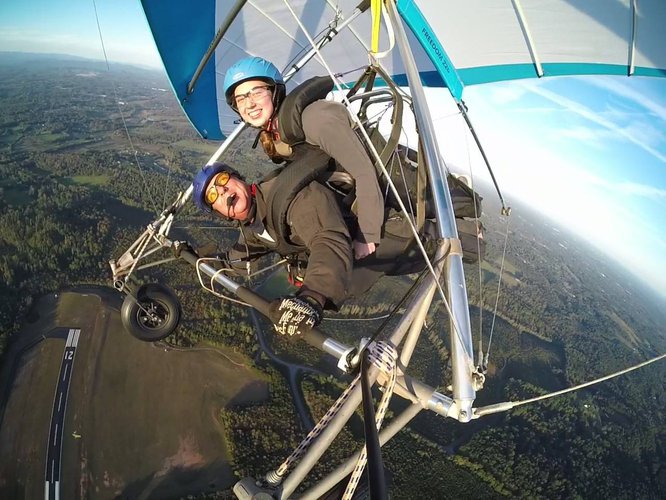 ---