McGalliard Falls Park
Venture out to this hidden treasure to enjoy a volleyball court, picnic facilities and restrooms in addition to the natural attraction of the 40 ft. high McGalliard Falls. The picnic shelter may be rented by contacting the Valdese Recreation Department at 879-2132.
Originally constructed by Fred Meytre in 1906 the Meytre Grist Mill is not only a tribute to the past but a working attraction for the present. In 1916, a flood took the original water wheel away and spurred a change to turbine power. Meytre operated the mill until 1941, grinding corn for corn meal, wheat for flour and hammer meal for livestock feed. The Mill was rebuilt when McGalliard Falls Park was created in 1982. FDA regulations limit the mill's output to products not for human consumption.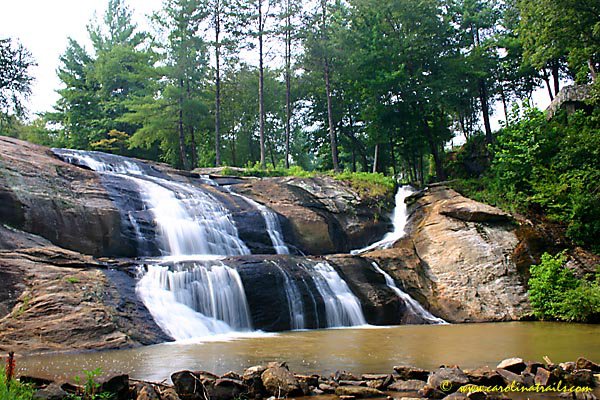 ---